The next update has arrived, taking into account the suggestions sent to us.
This time we added the option to round the recorded entry/exit times of employees.
You can round the hours in a couple of ways, and their options can be defined in the Working Time Settings available in the side menu – Configuration/Working Time Settings.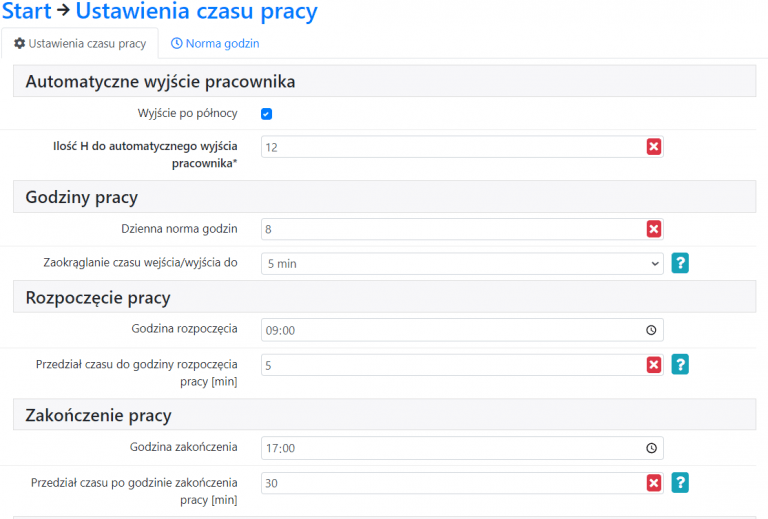 It is possible to round each entry and exit to a specified time range by setting one of the available values in the 'Round entry/exit time' field:

You can also set time ranges for the start and end of work, where recorded entry or exit events of employees will be rounded to the specified start and/or end time in the settings:

Rounding is optional; you can use one of the available options, or all of them simultaneously, as well as none of them.
We have one more convenience for you introduced with this update, namely the option to send the QR code to the employee's email address.
Sending is possible from the employee's side after displaying their QR code:

Feel free to familiarize yourself with the changes and continue sharing your feedback and suggestions.