We are pleased to inform you that an updated version of the REGISTO application is now available on Google Play.
In addition to further enhancements to improve security and performance of the System, we have made changes to the application itself by adding new functionality.
Now it is possible to change the language and switch the camera on the device.
This is made possible by two icons that have appeared in the application in the upper right corner of the window: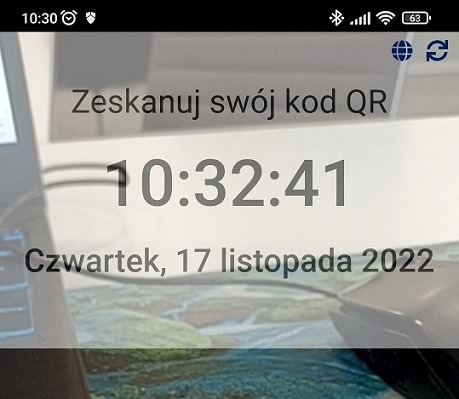 The icon on the left (globe), gives you the option to select another language in the application. At the moment, in addition to Polish, two more languages are available: English and Ukrainian. To set the language, simply select the appropriate flag: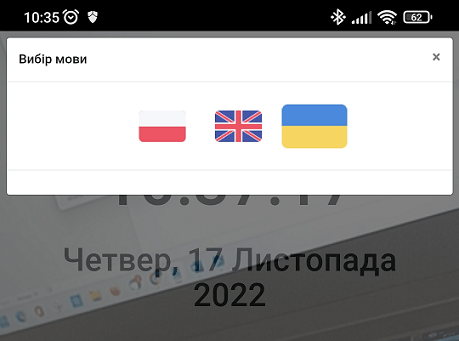 An icon on the right in the form of two arrows, allows you to switch the camera from front to rear and vice versa, plus the selected camera option is remembered in the app.
This improvement is a result of your suggestions and comments, where you raised the lack of convenience of scanning a QR code by an employee who uses his/her phone to record work time.
We hope this will now make scanning QR codes more convenient.